This is how you can contact me. If you want to do me a favour, do it via email. That's the most reliable way to get in touch. I go on holidays, and my phone is on silent but I check my emails very regularly.

If you want to contact me because I stepped on your toes, be assured that it wasn't my intention. I am also aware that a good intention is not an excuse or justification. Let's talk! I am happy to listen, understand, learn and do better. <3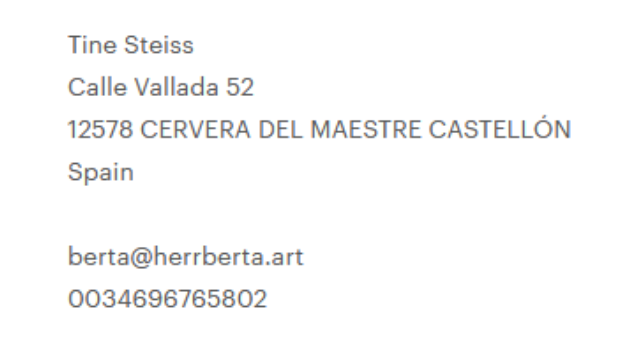 And there's this legal disclaimer which I think is quite obvious: I am not responsible for the content of the page that might be linked here and a link isn't necessarily an endorsement either. Context is everything and I while I work hard on being gracefully accountable for my words, actions and judgements I can't be held accountable for others. Use your critical thinking and question my posts and please do so on other pages as well.
I am looking forward to getting in touch in one way or another.
Much love to you!
Stay happy, healthy and save.
Tine