My Diverse Reading List 2021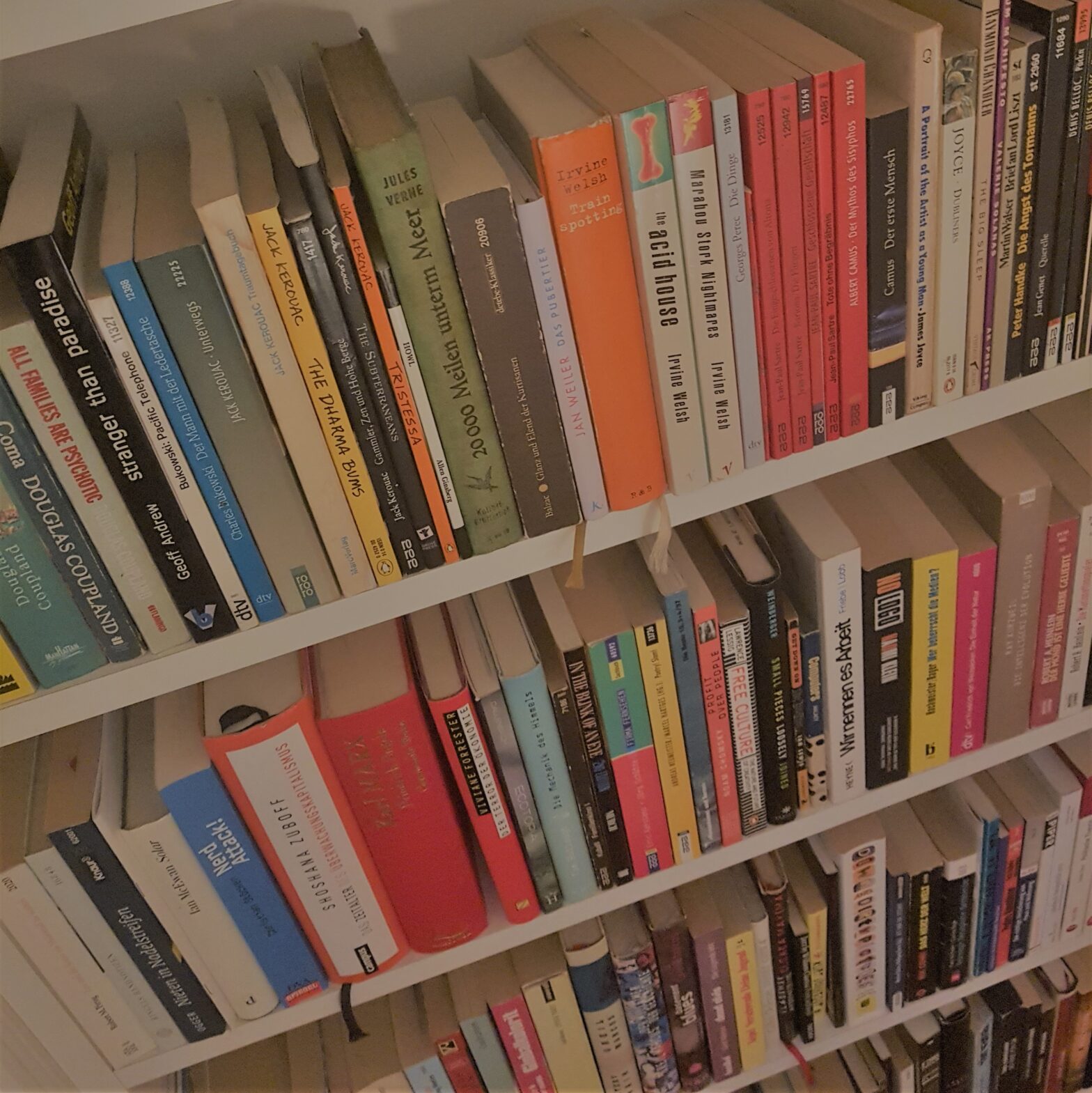 The other day, I read that a diverse reading list won't dismantle white supremacy and patriarchy, and I wonder if that is true. If everyone everywhere would hear different stories and perspectives throughout their lives, this might actually be really powerful.
However, I also see the comment's point, and there is more we can do right now, and we should do it all. All of this is needed in the first place to get those divers reading lists into the schools, night-stands, coffee tables, backpacks, e-readers and kindergartens of the world.
Having said that, here's one piece of the bundle: my attempt at a diverse reading list.
It's not that easy, and that's not because the talents and books aren't out there. They are often buried under tons of seemingly way better white male authors, and it's hard to set them aside as they look so important and are so well known, and something deep down inside me was also trained to see them as the best option.
My idea for this article is to challenge myself and document my progress. I also intended to read a book each week, but I am also quite behind on that one…
My diverse reading list
Last year I made a list too and summarized my favourite books of 2020.
Books read in 2021
January
Margret Atwood – Madd Addam
Cory Doctorow – Little Brother
Dmitry Glukhovsky – Metro 2033 1/4
February
Alice Hasters – Was weiße Menschen nicht über Rassismus hören wollen aber wissen sollten
Sophie Scholl – Das Verhör
Alan E. Cober – The forgotten Society
Dmitry Glukhovsky – Metro 2033 2/4
March
Tupoka Ogette – Exit Racism
Chinua Achebe – Alles zerfällt (Things fall apart)
Vivek Cibber – Das ABC des Kapitalismus I Kapitalismus verstehen
Vivek Cibber – Das ABC des Kapitalismus II Kapitalismus und Staat
April
Anne Frank – Das Tagebuch der Anne Frank (Anne Frank: The Diary of a Young Girl)
Darcy Van Poelgeest, Ian Bertram – Little Bird #1 The Fight For Elder's Hope
Vivek Cibber – Das ABC des Kapitalismus III Kapitalismus und Klassenkampf
Nnedi Okorafor – Binti
Amos Oz – Between Friends
Bernardine Evaristo – Girl, Woman, Other
May
Haruki Murakami – First Person Singular
Chimamanda Ngozi Adichie – We Should All Be Feminists
The stats so far
Woman/Men/Other 8/9/0
Black/Asian/White 6/1/10
Art or Graphic Novel/Non-Fiction/Fiction 4/6/7
Paper/e-reader/Audiobook 5/0/12
The language I read/ heard the book in German/English 9/8
Uhm, this doesn't sit well with me – any hints on how to do the stats better?!? Please help!
What I am reading at the moment
Mai Thi Nguyen-Kim – Der kleinste gemeinsame Nenner
Wendy Jehanara Tremayne – The Good Life Lab
Diverse reading list: Books I'd like to read
Octavia E. Butler – Kindred
Stefanie Goldschneider – Speisepilze selbst anbauen
Brian K. Vaughan – Y the last man – Book 2
Sharon Dodua Otoo – Adas Raum
Robin DiAngelo – White Fragility: Why It's So Hard for White People to Talk About Racism
Esi Edugyan – Half-Blood Blues: A Novel
Sonya Renee Taylor – The Body Is Not An Apology
Joe Sacco – Wir gehören dem Land (Paying the land)
Erin Morgenstern – The Starless Sea: the spellbinding Sunday
Joan Halifax – Standing at the Edge: Finding Freedom Where Fear and Courage Meet
Elvia Wilk – Oval
Mungi Ngomane – I am because you are
Leonora Carrington – The Hearing Trumpet
Sabrina Ward Harrison – Spilling Open: The Art of Becoming Yourself
Francoise Bourzat – Consciousness Medicine
Robert Jones, Jr. – The Prophets
Adebayo C Akomolafe – WE WILL TELL OUR OWN STORY!: The Lions of Africa Speak!
Travis Alabanza – Before I Step Outside [You Love Me]
Allison Moon – Bad Dyke: Salacious Stories from a Queer Life
Penélope Bagieu – Valerosas 2 : mujeres que solo hacen lo que ellas quieren
So Long Been Dreaming: Postcolonial Science Fiction & Fantasy
Nalo Hopkinson – Brown Girl in the Ring
Alexis Lothian – Old Futures: Speculative Fiction and Queer Possibility
Suzette Haden Elgin – Native Tounge
Diane di Prima – Recollections of My Life as a Woman
Frank Ostaseski – The Five Invitations: What the Living Can Learn From the Dying
Saul D. Alinsky – Call Me a Radical: Organizing und Empowerment
Michelle Tea – Black Wave
Yasunari Kawabata – Schneeland
André Gide – Der schlechtgefesselte Prometheus: Und andere Erzählungen
Brittle Paper is a great resource for African literature.
Do you have tips or book I should read? Please send me a message!